Custom Safety Materials
From complete programs to one-pagers, we can develop custom materials and systems to cover any gaps in your operation.
Development & Printing
Any form, booklet, or manual you need can be designed and produced by our dedicated printing operation. We're equipped to provide any custom safety materials your company needs in high quality at competitive rates.
HSE Manuals
Forms - No Carbon Paper Required (NCR)
HSE Documents Customization
Safe Work Practices
Employee Handbooks
Emergency Response Plans (Specific and Corporate)
Emergency Evacuation Layouts
Fillable Forms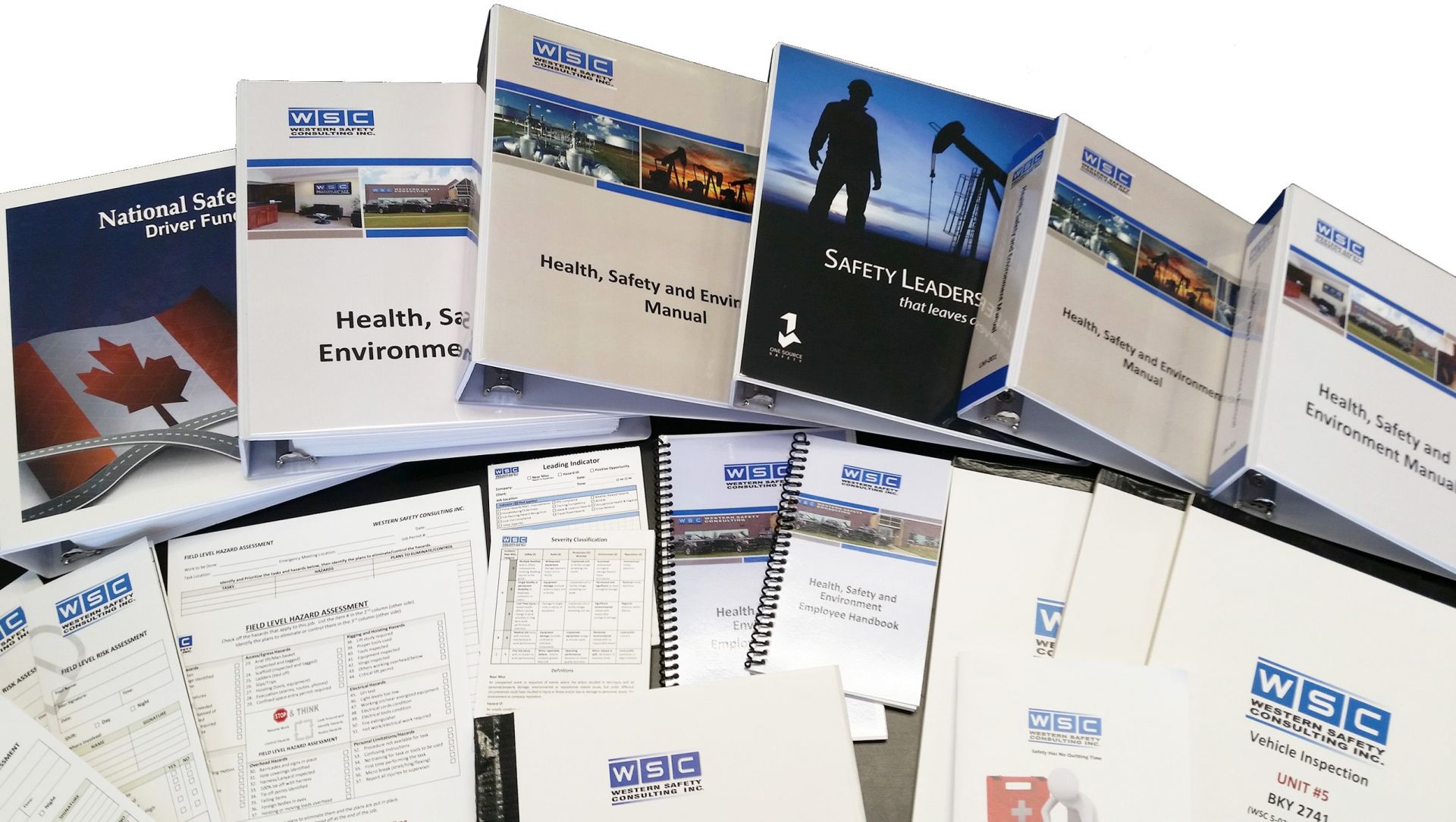 Orientation Videos
On-board new personnel with an orientation video that's unique to your organization and sets a professional tone. Our in-house production team will meet with you to develop the content, and you'll have an opportunity to review before the final draft.
Co-Developed Script with Your Company
Original Slide Graphics
Professional Voice Over
On-Site HD Photography and Video Footage
Your Specific Safety Requirements